Weather here is turning cold again...so what better time for a trip report!

On island Jan. 22nd to 29th...first time we booked for the month of January, but the weather was great, first night was a bit "brisk" at 79 (it was 9 degrees back home!)

We scheduled our trip (as we always do) with our favorite travel agent Annie Phelan, who puts up with all our last minute requests and changes...bless you Annie!

When Belmar started doing repairs 2 years ago, we tried a few new places recommended by Annie.

Playa Letche, Residence Bonaire were some of her recommendations from the last two years and we enjoyed both places. But this trip she recommended Eleganza Del Caribe.

All of these facilities are located in town with Residence Bonaire being farthest down the strip. All were very nice but Eleganza Del Caribe was just what the doctor ordered!

Located right in front of Yellow Submarine dive site we could walk right out the door and gear up. Steve just underwent his second hip surgery so the convenience was great, as was the view and room!

We flew Delta from Philly to Atlanta. The connection time between flights is about an hour and Atlanta is a large airport.

On arrival,our plane from Philly was on the Tarmac for 15 minutes as a disabled plane was at our gate. Steve made sure I was out of my "xanex coma" and aware that we could miss the connection.
Smiling, I reached for my carry on and took another little blue pill


The plane pulled in and we dashed to the new gate for our departure to Bonaire…to our surprise the plane was still there and pretty empty!
Flight crew let us spread out once the flight took off and next thing I knew we were looking out the window at our approach to paradise!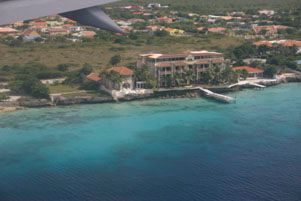 There is something about walking down the stairs on arrival at the airport and smelling and feeling the warm air on your face, we were back!
All luggages made it and they were about the fifth to come off the belt! We picked up our rental at Budget and greeted by our escort that Annie set up to take us to Eleganza.
The ride there was eye opening as Bonaire looked so "lush" since our last visit in August of 2009, and there is even a new "round-about" by Lisa gas station (now under a new name).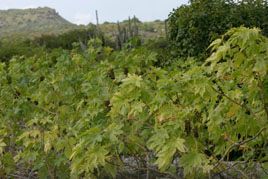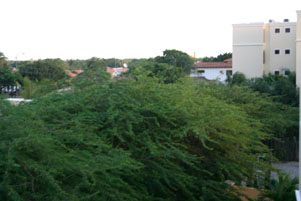 We unpacked quickly and headed to Captain Don's Habitat for dinner, drinks and a wonderful first sunset!


We dove with Buddy dive... we wanted to dive with Captain Don's but since we did not stay there, they could not assure us space on their dive boats.
Buddy's is easy as you can do the drive thru for tanks, but we would like to dive with Habitat one of these trips.

Steve did one boat dive a day and together we fit in two additonal shore dives. We kept to the 'easy peasy' sites as his surgery was just the end of August.
We did Buddy's as our check out dive, then Captain Don's, Hamlet #5, Tori's (with George and Freddie!),The Lake, Coconut Beach at the Plaza, Windsock (with George and Freddie!), Yellow Submarine (a few times), Weber's Joy…

It felt so good to be back in the water!

With his two new titanium hips, Steve tends to be a bit "heavy-legged" (is that a word?) in the water, so I swam behind him trying my best to keep his fins up! He did very well considering…

Many of the South dive sites are now marked with entry and exit yellow rocks, which I think is a wonderful idea… keeping unexpected coral bashing to a smaller area.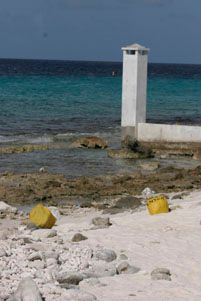 This is the Lake dive site (Lots of new construction going on here as well!)
The Lake and Angel City are my favorite dives, these new entry's really make diving them that much easier.
I am not sure I like all the construction going on right here though.
A few cruise ships on island but if you are in the water most of the day, which we usually were, we did not notice any difference and though we heard other's complain of the mosquito's but our Deet perfume kept them at bay.