BonaireTalk Discussion Group
Trip Reports: Our Trip April 16- May 1, 2011
Bonaire Talk: Trip Reports: Our Trip April 16- May 1, 2011
By Melissa (BonaireTalker - Post #96) on Monday, May 2, 2011 - 7:12 pm:
This was our sixth annual trip to Bonaire. Every trip seems better than the last. New discoveries for us this year were two amazing dives at the Salt Pier, eating at the fabulous Rick and Kim's Yacht Club Restaurant and having great fun at Rincon Day.

Other favorite food spots are Sunset, Wil's Grill, Cactus Blue and Pasa Bon (love that spicy sausage pizza). Note that Rick and Kim will soon be opening their new restaurant called At Sea in the former Donna & Giorgio location. Exito bakery across the street from Wil's has a great selection of breads and other goodies.

Every dive was wonderful. In addition to the Salt Pier, our other favorite diving spots are Karpata and Yellow Hut. Last year we did not see any Lion Fish, but this year we saw plenty in all sizes.

All photos taken with a Canon G11 or G9.

Lion Fish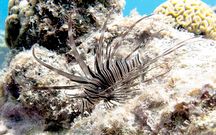 Brown Chromis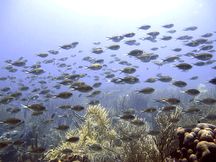 Bluestriped Grunt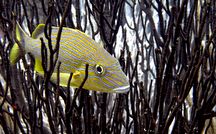 Honeycomb Cowfish



Queen Angel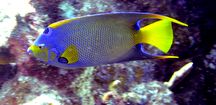 Hawksbill Turtle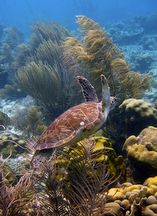 Juvenile Queen Angel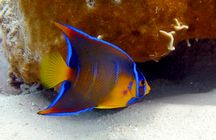 Tarpons at Salt Pier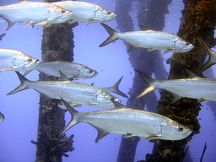 Blue Banded Cleaner Shrimp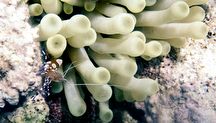 Juvenile Drum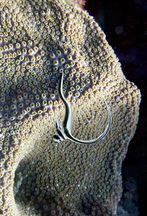 By Tom M. (BonaireTalker - Post #31) on Wednesday, May 4, 2011 - 2:15 pm:
Awesome shot of the Juvenile Drum!
By Barbara "CB" Gibson (Supreme BonaireTalker - Post #6571) on Wednesday, May 4, 2011 - 2:28 pm:
Little teeny tiny juvenile drum...cutecutecute...
---
Visit: The Bonaire WebCams - Current Bonaire images and weather!
The Bonaire Insider - the latest tourism news about Bonaire
The Bonaire Information Site, InfoBonaire
Search Bonaire - Search top Bonaire Web sites
---